OKLAHOMA CITY — Tuttle softball became the last team standing in Class 4A.
The Tuttle Lady Tigers needed 11 innings to win the program's 11th state title Saturday at USA Softball Hall of Fame Complex in Oklahoma City. Tuttle scored two runs in the top of the 11th inning and hung on for an 8-6 win over the Lone Grove Lady Longhorns.
The win secured Tuttle's fourth state title in five seasons.
After the game, Tuttle head coach Rebecca Cobb talked with the media and could not believe what had just transpired.
"That was crazy," she said.
It was Zoey Plott's RBI single in the 11th inning that put Tuttle up 7-6 and gave the Lady Tigers the lead for good. Plott's hit bounced over Lone Grove pitcher Emmy Guthrie and brought home Olivia McBurnett.
Cobb said the team had been working on placing the ball in certain spots in key situations, and Plott's hit was an example of that.
"Here lately, we have worked so hard on runners in certain places (and) where you have to put the ball to score a run. It was picture perfect," Cobb said.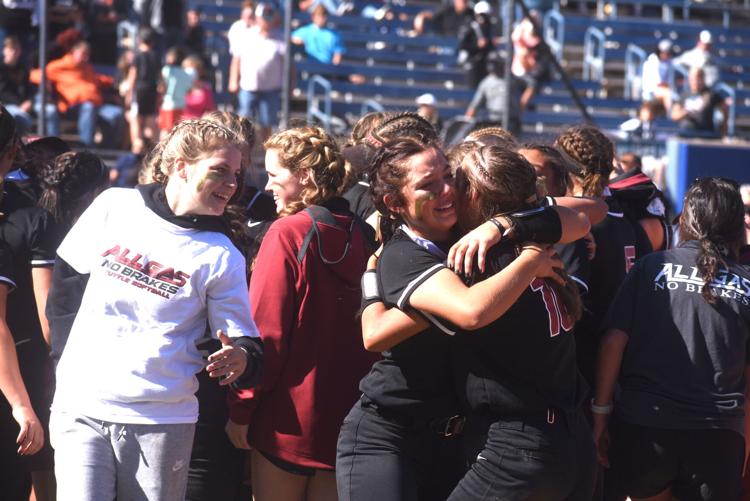 Tuttle went up against an opponent that had not given up a run in its last seven games before the state championship. Cobb said that the Lady Tigers put in the work to deal with Lone Grove's standout pitcher.
"We told the girls from the get-go, 'We've got to go play our game, do what we're successful at (and) stay off her rise ball,'" Cobb said. "We worked on that this morning before we came, and they did an awesome job."
Lone Grove's shutout streak came to a loud end in the second inning after Kya Watson delivered a two-run home run. It was the first of two home runs for Tuttle in the victory.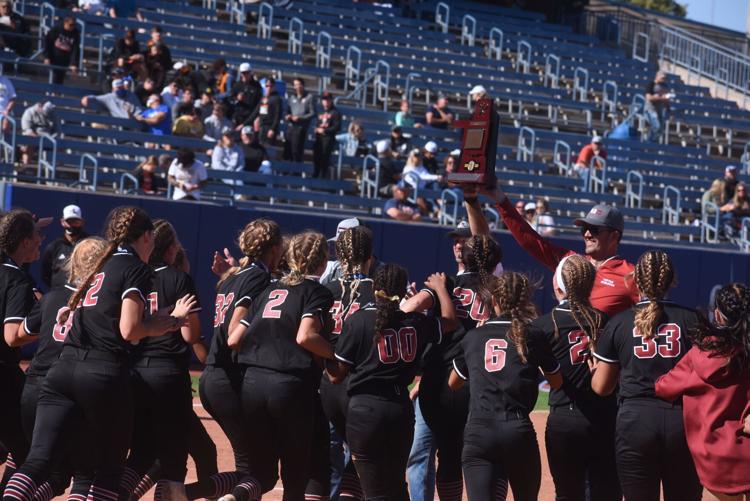 Kinlee Riley delivered a two-run blast in the third inning to give the Lady Tigers a 4-0 lead. Tuttle scored again in the top half of the fifth inning, but Lone Grove scored five runs in the bottom half to tie the game.
The two teams each scored in the seventh inning and remained tied at six until Plott's hit in the 11th.
Rylan Dooner and McBurnett each had three hits for the Lady Tigers. Cami Cobb earned the win in the circle.
The marathon win over Lone Grove came after Tuttle needed a late rally against Tecumseh in its semifinal game just a day before. The Lady Tigers trailed 5-3 entering the seventh inning and scored six runs in a 9-5 victory.
But not even that late comeback could prepare Cobb for what would take place the following day.
"Yesterday, I thought I was mentally exhausted after that marathon," Cobb said after Saturday's game.
Tuttle opened its state journey with a 13-4 win over Broken Bow. The Lady Tigers went 30-9 in 2020.