The numbers are starting to turn in Chickasha softball's favor.
The Lady Chicks are hoping to benefit from having more depth compared to last season, and they saw some of those benefits during preseason play at the Chickasha Sports Complex last week. Chickasha defeated Binger-Oney and Hydro-Eakly on Friday.
Head coach Courtne St. Clair has high expectations for a team with more depth and growing confidence.
"I'm expecting a different ballclub," she said. "Expectations are high. I'm excited."
St. Clair is trying to build Chickasha softball back up to where it was just a few years ago. She believes this group of players is ready to take the next step in that process.
"We're trying to get Chickasha softball back to where it was," St. Clair said. "We've got the group to do it."
Chickasha softball won state titles in 2014 and 2015. But the program has undergone multiple coaching changes since then and has not been past the regional tournament.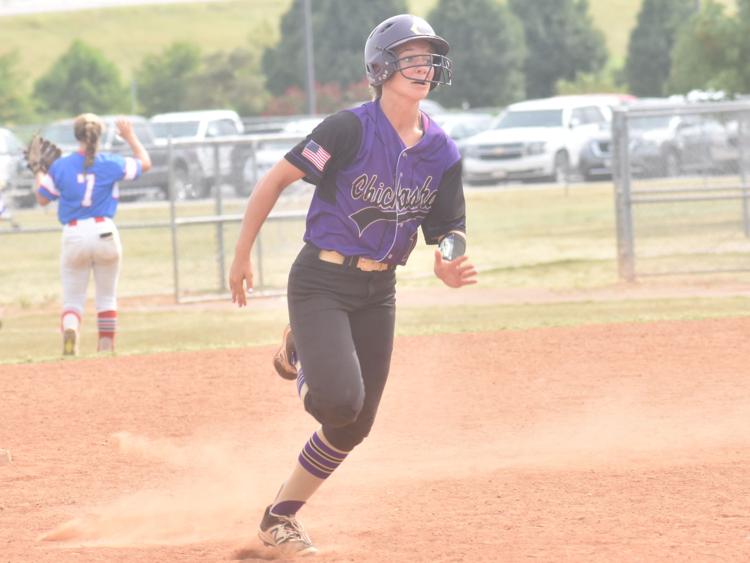 St. Clair also mentioned that the support from the community has been phenomenal, and the program can thrive with that support.
"They've all kind of gotten behind Chickasha softball," she said. "The community support has been outrageous."
Depth was an issue for the Lady Chicks in St. Clair's first season leading the program, but the numbers have grown in her second season.
"Last year we started with nine, (and) this year we got 20," she said. "Just being able to utilize and run people in and out and keep people off balance is gonna be huge."
Another benefit that comes with having more depth on the roster is being able to have multiple pitchers ready to go. Chickasha had one pitcher in 2018 and now has three in 2019.
"All three pitch a different style," St. Clair said. "They all complement each other very well."
St. Clair has her starting pitcher from a season ago back with experience as a sophomore from her freshman season. She also has two freshmen pitchers to call on when needed.
Winning those two games over quality opponents is something that can build a team's confidence. Despite the confidence boost that comes from the games, St. Clair knows that it is only the preseason and is striving for more.
"Winning two games like this … those are huge for us," she said. "It's a confidence booster, but (it) shows us what we need to work on. We're not ready to settle."