ALEX — The Amber-Pocasset Lady Panthers — ranked fifth in Class 2A — are one win away from their fourth Grady County Tournament championship appearance in a row.
The Lady Panthers and the Verden Lady Tigers met in the opening round of the Grady County Tournament on Monday. Am-Po never trailed and came away with a 62-35 victory in Alex.
The Lady Panthers scored the game's first 10 points before the Lady Tigers were able to score their first two points. Devynn Harris and Caton Muncy helped the Lady Panthers put together a quick start, combining to score the team's first 14 points.
Am-Po went to the second quarter with a 22-6 lead and held a 35-14 lead at halftime. The Lady Panthers opened the second half on an 11-2 run and led by 30 after three quarters.
Three Am-Po players managed to score at least 11 points in the victory, led by Harris and her 15 points. Muncy scored 13 points in the win, and Abbie Savage scored 11 points for the Lady Panthers.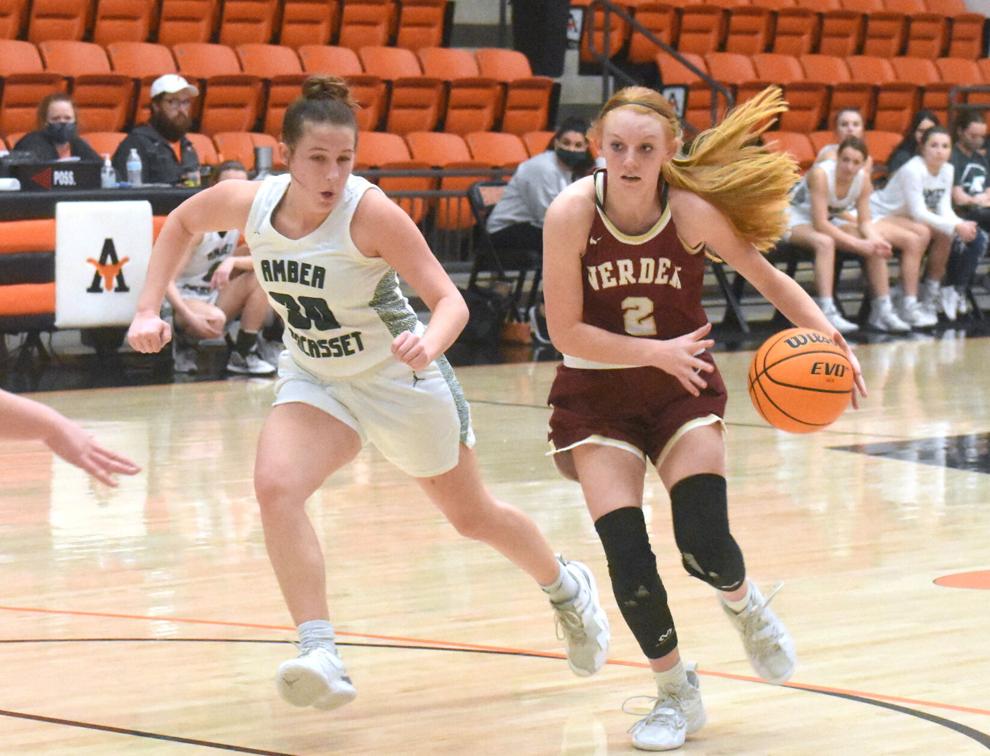 Verden's Whitney McHugh led the Lady Tigers and led all scorers in the loss, finishing the game with 17 points. The Lady Tigers had two players reach double figures in the loss.
Verden will now play the Alex Lady Longhorns at 6 p.m. Thursday. Am-Po will take on the Lexington Lady Bulldogs at approximately 8 p.m. Thursday.
Lexington defeated Am-Po in last season's GCT championship game.
Both of those games will take place in Alex.
Other results
Minco, Rush Springs, Ninnekah and Dibble all competed in Rush Springs on Monday.
The Minco Lady Bulldogs defeated the Rush Springs Lady Redskins in the opening round, and the Ninnekah Lady Owls defeated the Dibble Lady Demons.
Ninnekah is ranked ninth in Class A and will play Minco in the semifinals at approximately 8 p.m. Thursday. Rush Springs will play Dibble at 6 p.m. Thursday.
Those two games will take place in Rush Springs.