Mirella Martinez, a Stillwater-based photographer has spent the past year exploring the lives of the Latinx community in Payne County through her photography project titled "Payne."
At the core, it's documentary photography showing the small intimate moments of a specific culture, she said in a press release announcing her selection for the Art 365 fellowship sponsored by the Oklahoma Visual Arts Coalition.
"While traditions and economical standings vary from household to household, there is an overall feeling of culture and shared sense of unity in celebrations such as quinceañeras and weddings" Martinez wrote. "Concentrating on the comfort found within the growing group of Mexican-Americans and a subtle sense of danger and discomfort of documenting events amidst a pandemic, I wanted the focus of Payne to remain on the beautiful visual elements rather than any underlying political topics. I also use the landscape both as a backdrop and visual representation of freedom and opportunity that families find in this particular region."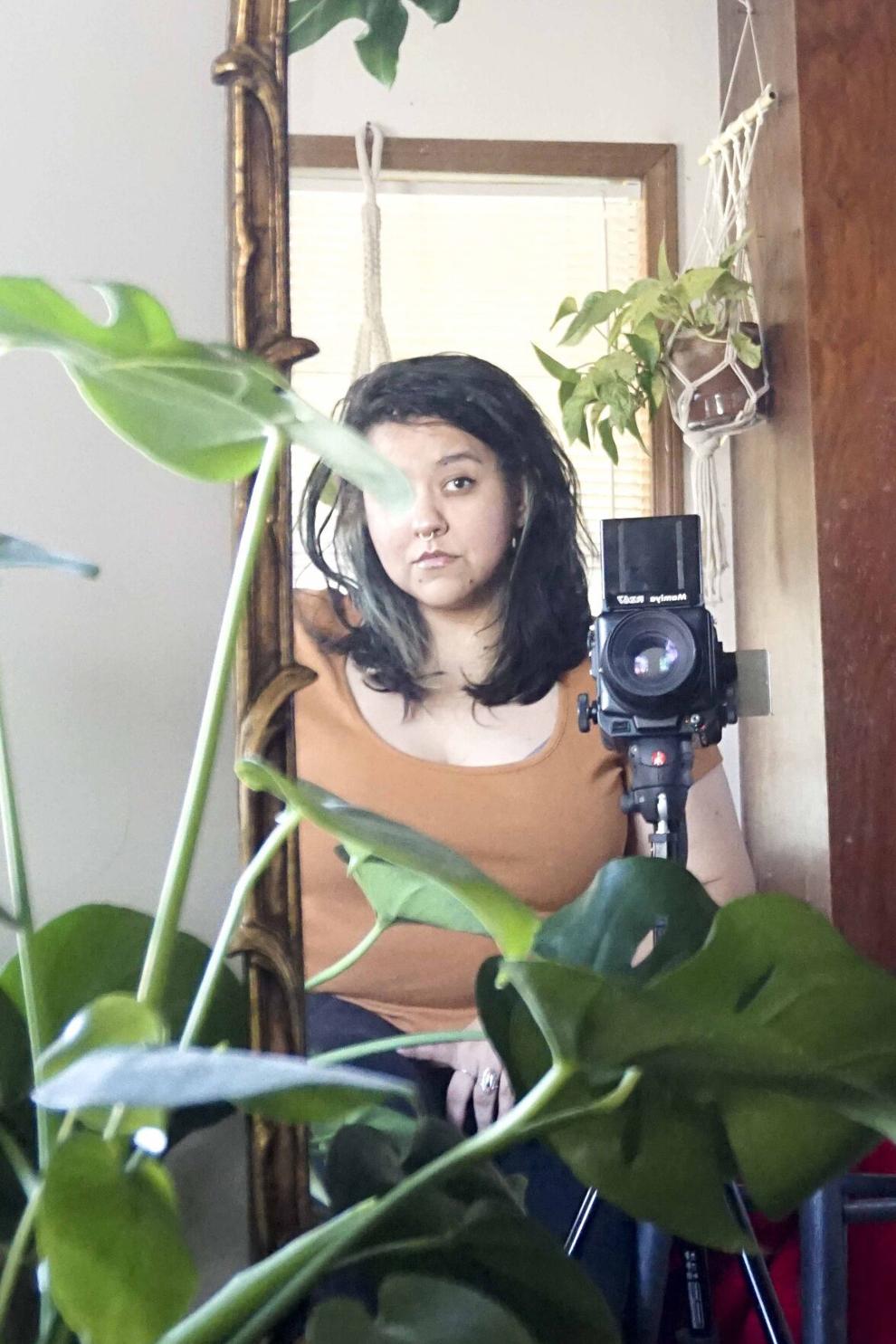 Martinez, who was born in Mexico and moved to the U.S. with her family at a young age, grew up in Oklahoma, according to her website. She attended Ringling College of Art and Design and spent the following years traveling between Oklahoma and the West Coast.
She makes photographs and hand-bound books, among other visual art that she says questions the way we look at and interact with the world around us.
In 2018 she created a hand-made limited edition photography book titled "Hey Buttercup" that included images she collected over the years and embellished with traditional media.
Examples from that project and others, including "AmericanWest", "Preserve/Decay", "Still Life" and "Wavering Recognition" and a series of portraits can be found at mirellamartinez.com.
"Most of my work is based on the ephemeral intimate moments, both our own and those shared with others. Much of my practice draws from memory and the nostalgia attached to our emotions and how our perceptions of them shift as we go throughout life..." she said in an artist statement on her website.
Every three years OVAC selects five creative proposals from Oklahoma-based artists to complete innovative artwork in consultation with a nationally recognized curator.
The artists receive $12,000 and over the course of a year, create a body of work that culminates with exhibitions in Tulsa at Living Arts of Tulsa and in Oklahoma City at ARTSPACE at Untitled.
The first exhibition opens 6-9 p.m. July 2 at Living Arts of Tulsa, 307 East Reconciliation Way.
In addition to the exhibitions, each artist will lead a free workshop or panel discussion that aligns with the themes of their project.
These events aim to teach new skills while also talking about the content and processes the artists use in their work, providing the community a deeper connection to the artwork in the exhibition and the Art 365 program.
"We are thrilled to present these projects to the public in our dual exhibitions," OVAC Executive Director Krystle Kaye said in the release from OVAC. "These exhibitions, along with the surrounding free programming, will create new ways for audience members to engage with the topics the artists are exploring. We encourage the public to view the art in the exhibition, hear from the artists through their talks, and engage, hands-on through the free workshops."
In addition to Martinez, guest curator Grace Deveney, Associate Curator of Prospect.5 in New Orleans, selected projects by Ginnie Baer of Edmond, Crystal Z Campbell of Oklahoma City, Naima Lowe of Tulsa, and collaborators Maggie Boyett of Oklahoma City and Marwin Begaye of Norman.
"Despite the limitations on travel, I am thrilled to have connected virtually with each of the artists over the last year," Deveney said. "I've been impressed by the ways their projects have shifted to the conditions the COVID-19 pandemic presented, while retaining core elements of their original proposals for the show."
People needing accommodations to attend or participate in Art 365 should contact Alexa Goetzinger at 405-879-2400 Ext. 3. For more information about this OVAC program, go to Art365.org.
Twitter: @mcharlesNP