Barrel racing
Photo by Debi DeSilver | For The Express-Star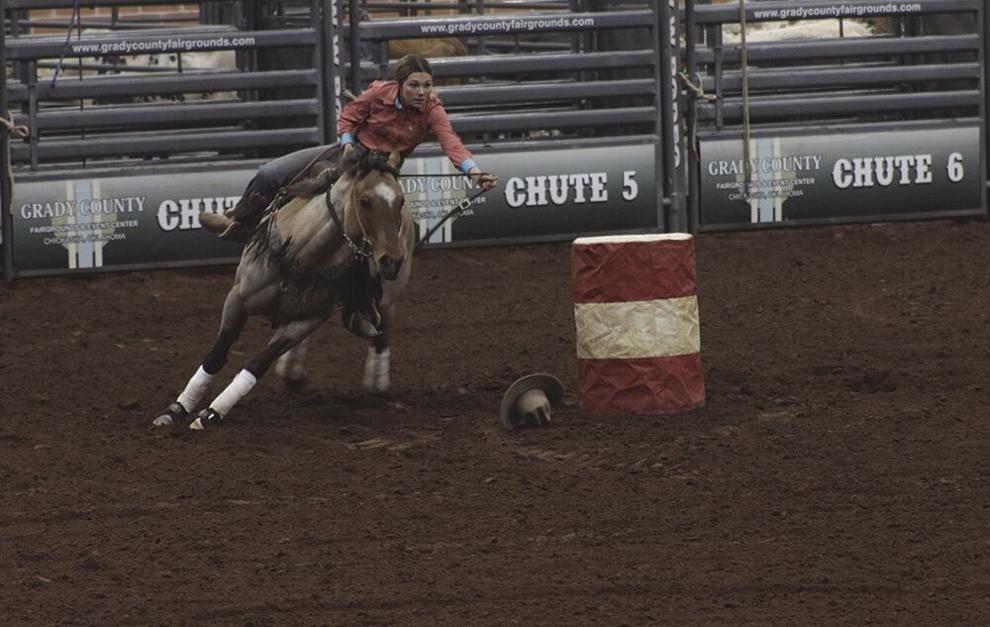 As featured on
There was a lot of horsing around going on last weekend at the Grady County Fairgrounds, but…
Memorial service for Judy Carter will be 2pm Friday, April 30, 2021, at the Southern Oaks Church of Christ. She was born August 18, 1947 and died April 26, 2021. Cremation arrangements are with McRay Funeral Home.
Funeral for Fred Hill, age 60 formerly of Verden, was held at 2pm Saturday April 17, 2021 in the McRay Funeral Home Chapel. He died April 12, 2021 in Salem, MO.
Floyd C. Reed, 84, of Chickasha, Oklahoma passed away on Tuesday, April 20, 2021 in Tecumseh, OK. He was born November 16, 1936. Services are pending with Sevier Funeral Home, Chickasha, OK.